Innovative Apps
Always be connected with your home or business from anywhere with some of the top rated innovative mobile apps. The mobile apps make it easy to manage your smart home or business with all your devices integrated into a intuitive experience. We partnered with some of the top apps in the industry to bring you the best mobile experience available.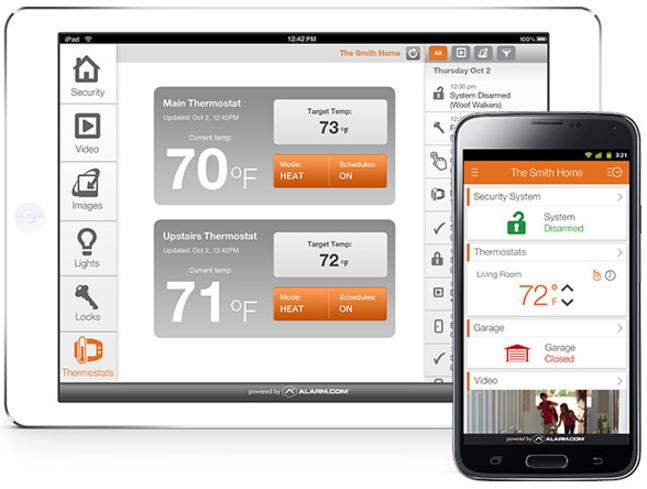 Mobile & Tablet
Now, its even easier to access your smart home from a single screen. Once your system is installed, our highly trained techs will be happy to download your app and assist you on setting up and manage your mobile experience. You will be able view the status of your home from a single screen, control all of your connected devices, watch live or recorded video and get instant security alerts sent right to your mobile device, if something happens in your home or business. Apps available for iPhone, iPad, Android, and Windows Phone and mobile devices.
Apple Watch
Yes, even available on the Apple Watch. Alarm.com for Apple Watch uses quick, light interactions to make controlling your smart home as easy as checking the time. Control your security system, locks, lights, garage door, and thermostats.
Oh, and lets not forget watching video and getting your security alerts, arming and disarming, all from the comfort of your wrist.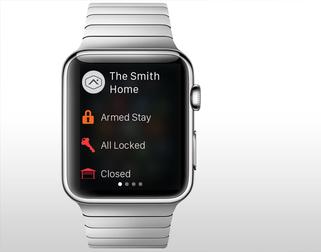 Have any ideas in your mind?
We provide leading security systems